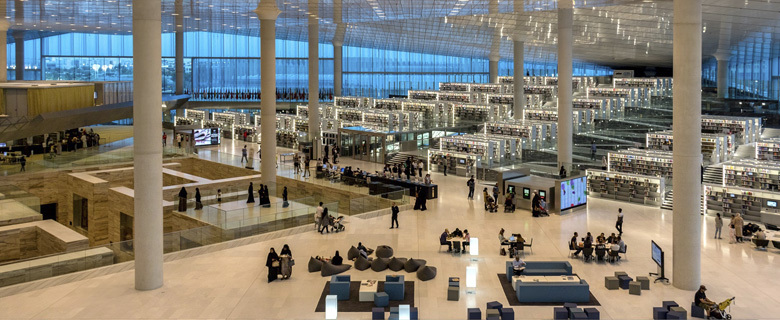 In line with the recent government announcement regarding further measures to control the spread of COVID-19 and to ensure the safety and well-being of our patrons and staff, the Library building is closed to the public until further notice starting Sunday, 11 April 2021.
All the Library visits and book requests booked from 11 April 2021 onwards have been cancelled.
Our Online Resources, Qatar Digital Library and Digital Repository remain accessible 24/7 wherever you are, and the following services will continue to be offered online: events, membership registration, research consultation, Ask Our Librarians, writing consultation, Heritage Library reference services (request by email), Children's Library virtual tours, Book Match, Inter-lending and Document Supply, membership, borrowing and book renewal enquiries (contact by email).