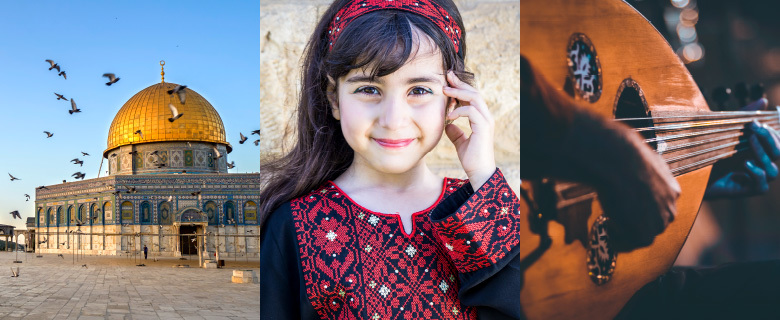 From 8 to 12 August, the Library will be hosting a celebration of Palestinian culture, including art, literature, food and more, under the theme "Palestine Cultural Week: A Land Worthy of Life". Many of these programs are suitable for all ages. Check out the full list below and register now!
Date: 8 – 12 August 2021
Target Audience: General public
All sessions will be conducted online. Please click on the links below to view the details of each session and to register.
8 August: Discussion Session on "Kilimanjaro Spirits"
9 August: Journey to Al-Aqsa Mosque
10 August: Palestine Cultural Week: Al Dabkeh for Palestinian Heritage
11 August: Palestine Cultural Week: The Palestinian Keffiyeh: The Symbol of Resistance
11 August: Palestine Cultural Week: From the Palestinian Memory
12 August: Palestine Cultural Week: Palestinian Embroidery
12 August: Palestine Cultural Week: Palestinian Cuisine