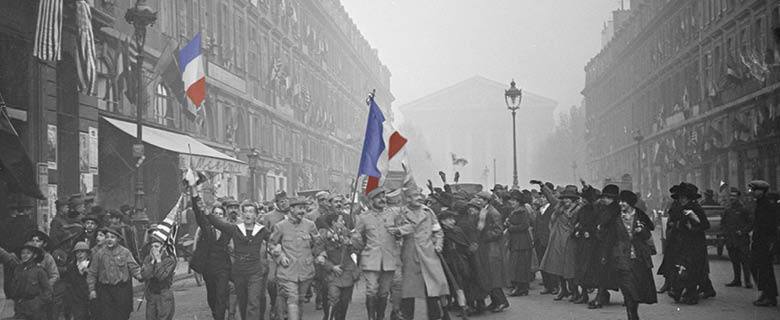 To honor the 100th anniversary of the end of World War I, the Library is proud to host the exhibition '1918: War is Over,' with the French Embassy to Qatar and the French Institute of Doha. The exhibition includes rare items from the Sheikh Faisal Bin Qassim Al Thani Museum.
This exhibition presents two aspects of the war:
Father, Mother and Child During the Great War: Though fathers served on the front lines, mothers and children were also affected by the war. Women increasingly found jobs, redefining societal roles, while war became a source of education and entertainment for children.
Hearing the War: The war introduced new sounds to the world. Some were joyful, such as patriotic songs and music played at the front and at home. Others were horrible—exploding shells, chattering machine guns and the screams of dying soldiers.

Date: 4 – 20 November 2018
Time: During Library's working hours
Language: Arabic and English
Target Audience: Public
This is a free open event; RSVP is not required.