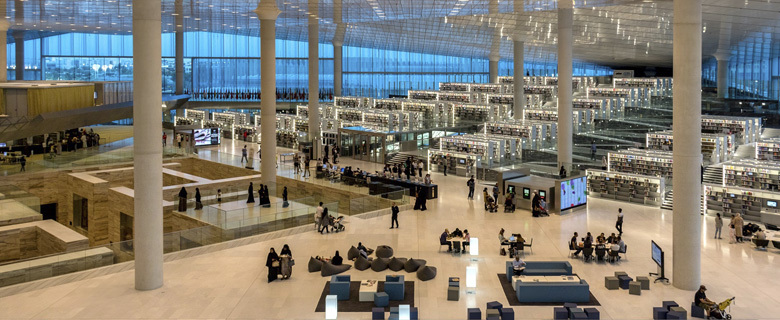 We are pleased to invite you to explore Qatar National Library on a guided tour led by our staff. Join us to learn all about the Library's resources and facilities available to our members. You'll also hear about the design and features of the iconic Library building.
We also offer tours of the Heritage Library, where you can take a trip through Qatar's past through our collection of historical items related to the Gulf and the wider Arabic and Islamic worlds.
For more information, please check the Tour Schedule.