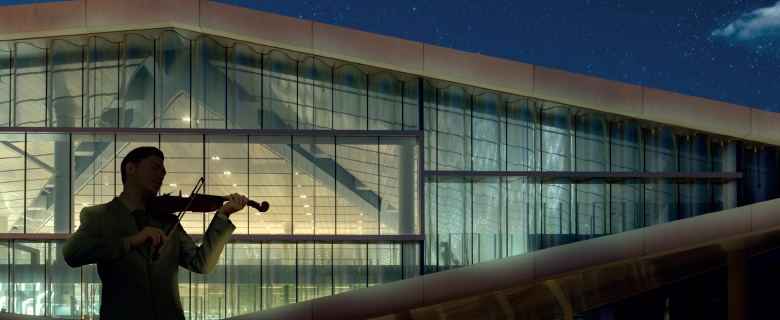 In this musical evening, flutist Aleksandr Haskin along with an ensemble of string players will perform a variety of music notable for its appeal to audiences. Haskin was hailed by the Washington Post as "a Musician of exceptional power and dramatic skill, completely in charge of his instrument".
Music that will be performed includes tango, flute showpieces and Michel Legrand's exquisite song, You Must Believe in Spring.
Alie Bekirova, violin Lilya Bekirova, violin Victor Sumenkov, viola Anton Pavlovskiy, cello Radovan Hetsch, double bass Aleksandr Haskin, flute
Franz Doppler: Hungarian Pastoral Fantasy
Erwin Schulhoff: Concertino for flute, viola and double bass
Arturo Cardelús: Con Aire de Tango for solo violin and string quintet
Michel Legrand: You Must Believe in Spring
Eugene Magalif: Hummingbird for flute and string quintet.
No tickets or reservations are required. The concert is FREE.
Thursday, February 15, 2018
6:00 – 7:00 PM