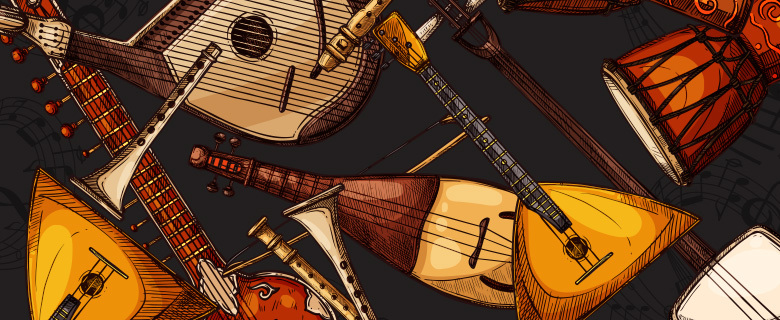 In celebration of the Qatar-Russia Year of Culture, renowned Russian pianist Nina Ivanova will perform pieces by Tchaikovsky, Scriabin and Rachmaninoff. The program, held in collaboration with the Organization of Russian Compatriots in Qatar and the International Centre for Music in Doha, includes a recital by the Kamerton choir, conducted by Olga Protopopova, who will perform Russian folk songs.
Date: 29 November 2018
Time: 6:30 – 7:30 PM
Language: English
Target Audience: Public
This is a public event; RSVP is not required.
The evening's program:
Opening
Qatar National Anthem — 'As-Salam al-Amiri'
'State Anthem of the Russian Federation'
Part I
Nina Ivanova, piano
Pyotr Ilyich Tchaikovsky:
'Meditation'
'October' from

The Seasons

'Passe Lontain'
'January' from

The Seasons
Alexander Scriabin:
'7 Preludes, Op. 11: No. 5, 2, 10, 9, 12, 11, 14'
'Two Poems, Op. 32'
Sergei Rachmaninoff:
'3 Etudes-tableaux, Op. 33: No. 8, Op. 39: No. 1, 5'
'2 Preludes, Op. 23: No. 3, 5'
Part II
Kamerton, led by Olga Protopopova
'I Will go Out at Night in the Field With a Horse' - I. Matvienko
'Katyusha' - M.Blanter
'Beautiful Far' - E. Krylatov
'Kalinka' - Russian folk song