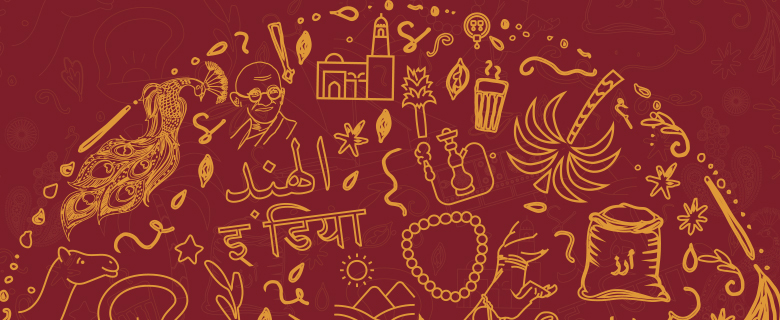 Come see the Library's exciting new exhibition, "Qatar, India & the Gulf: History, Culture and Society," which examines the fascinating yet sometimes forgotten connections between historical India, Qatar and the Gulf—from shared cultures to shared empires—over the course of 4,600 years. The exhibition reveals how this ancient and enduring relationship has influenced their history, culture and society in profound and surprising ways.
The exhibition forms part of the Qatar India 2019 Year of Culture.
Date: 31 October 2019 through 31 March 2020
Time: During the Library's opening hours
Language: Arabic and English
Target Audience: General public
This is an open public exhibition; no registration is required.