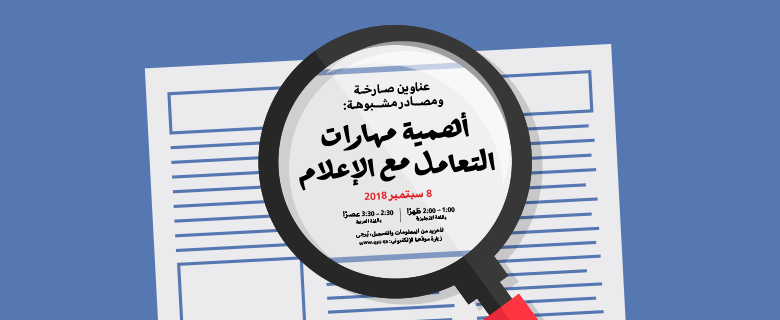 Information overload makes it difficult to discern fact-based news from fake news. Join us to explore the impact of misinformation and learn strategies for spotting unreliable sources and fact-checking news stories.
Date: 8 September 2018
Time:
1:00 PM – 2:00 PM (English)
2:30 PM – 3:30 PM (Arabic)
Language: Arabic and English
Target Audience: Public
Seats are limited. To register, please click the button below.