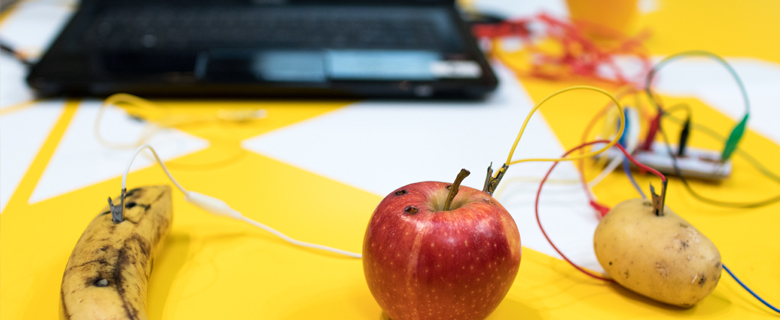 How can everyday objects be used to control computers? In this session, you'll learn how you can use the Makey Makey invention kit to turn ordinary objects into computer keyboards.
Date: 14 September 2019
Time: 4:30 – 6:00 PM
Language: English
Target Audience: Young adults ages 12 – 18
Seats are limited. To register, please click the button below.