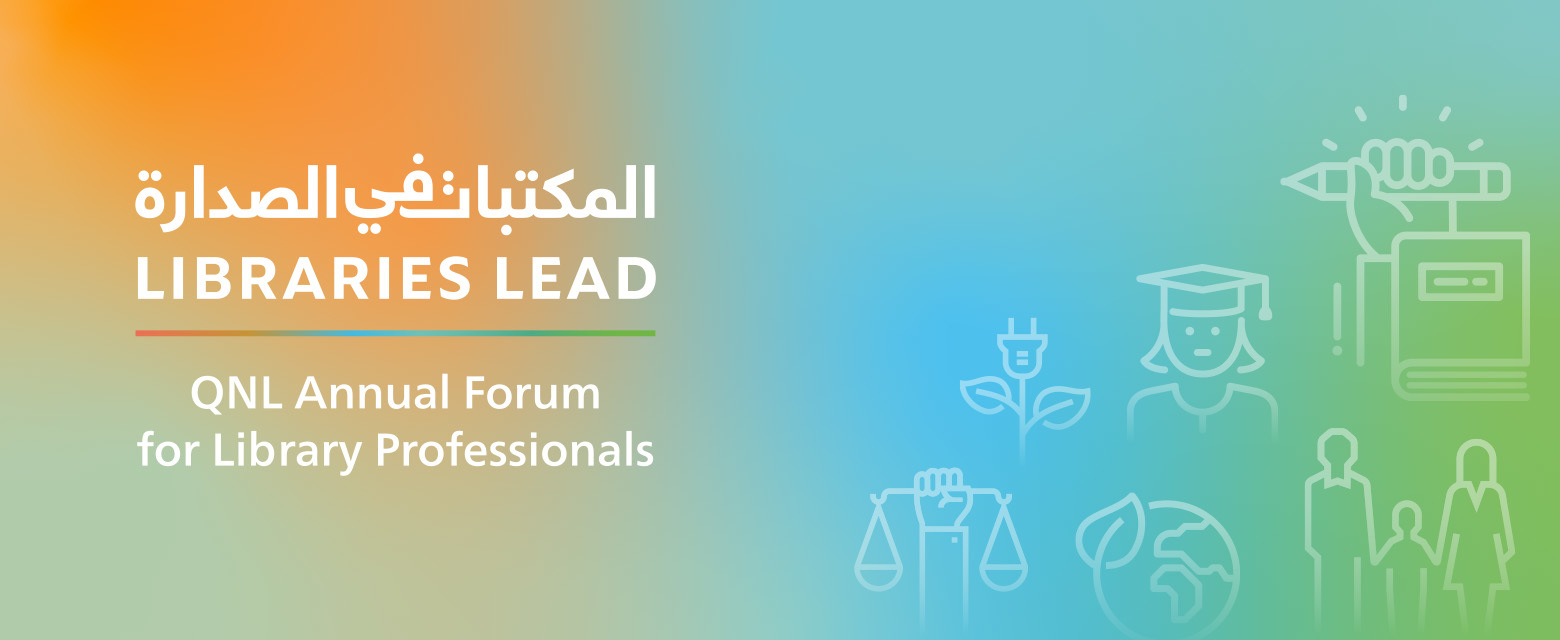 Libraries Lead: QNL Annual Forum for Library Professionals
Theme: Libraries as Catalysts for Achieving UN Sustainable Development Goals


Equal access to information empowers individuals and collectives to make informed economic, social and environmental decisions. This two-day forum will focus on library programs, services, collaborations, and initiatives that drive progress for the UN's Sustainable Development Goals (SDGs) 2030 Agenda. Representatives from local and international entities advocating SDGs will present. The Forum will be a venue where libraries and institutions share their efforts to advocate for or support any of the UN SDGs.
Please click here to check the Libraries Lead Forum Agenda.
Days:
23 May 2022, from 9:00 AM - 3:00 PM
24 May 2022, from 9:00 AM - 3:30 PM
Language: Arabic and English
Target Audience: Public (targeting library and SDG-related professionals)
For international attendees, please click here for information about hotels, visa application, transportation, and COVID-19 travel requirements.
For local participants, you must show a green Ehteraz with a gold frame to attend an event at the Library. Alternatively, the Ehteraz app can show that you have recovered from COVID, or you can present a valid rapid antigen test (done within 48 hours) from a private clinic.
Seats are limited, please click the button below to register.