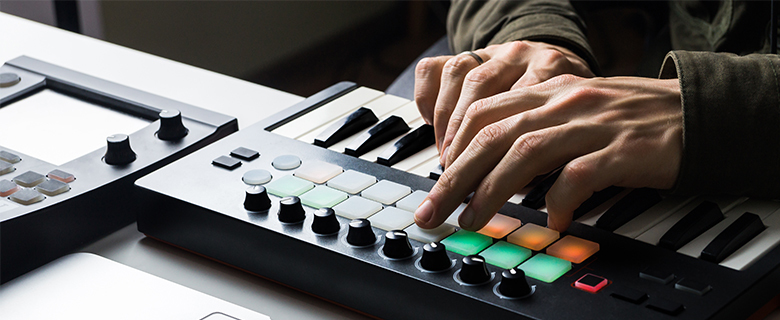 The Novation Launchkey Mini is an easy-to-use MIDI keyboard controller that enables you to quickly produce electronic music, hip-hop and other genres. You'll get a chance to try out the Launchkey Mini and lay down some tracks of your own. We'll also introduce you to the Launchkey and Launchpad apps, so you can remix your songs, add effects and record your performance, all on your iOS device.
Date: 14 November 2018
Time: 5:00 – 6:00 PM
Language: English
Target Audience: Public
Seats are limited. To register, please click the button below.