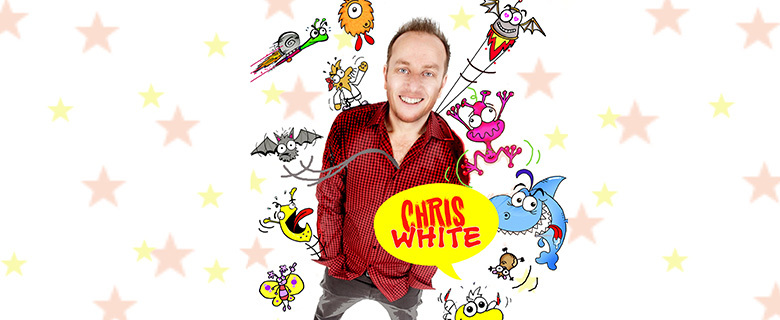 Listen to ridiculous rhymes! Watch crazy cartoons! You'll clap along, you'll laugh out loud, there may be singing—even unicorns.
Chris White will take you on a rip-roaring roller coaster rhyme ride with an hour of cartoons, poems and giggles galore. As long as you bring your imagination with you, then the possibilities are endless!
Chris White is a visiting British writer, illustrator and performance poet.
Date: 7 November 2019
Time: 5:00 – 6:30 PM
Language: English
Target Audience: Families
Seats are limited, please click the button below to register.