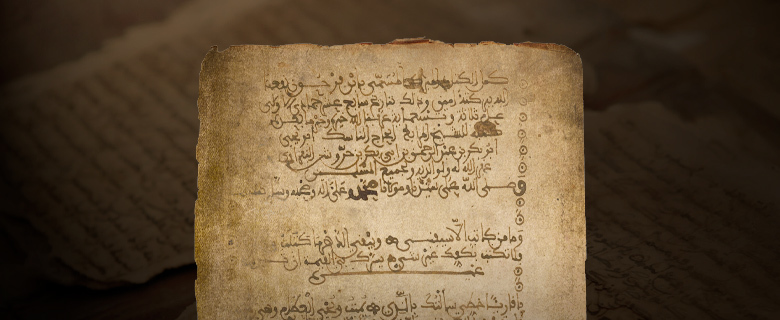 This lecture examines marginal notes and texts in the Islamic manuscript. These includes mainly marginalia or apostils, such as glosses (annotations), scribbles and other marks which are not of the manuscript's main text. Such notes extends to include other types of ownership statements, endowment notes and seals, collation marks, general notes, verses and recipes, and are usually written in the title page and margins of the manuscript.
Studying these notes would open up new prospects for many research fields including codicology, paleography, philology, textual criticism, and historical studies that includes history of texts, history of art and calligraphy, cultural, economic and urban history, and other historical disciplines. Marginal texts are usually not well studied, although it provide researchers with essential material to learn more about Ancestors habits, behaviors, transactions, beliefs, mindsets, and ideas.
The lecture will be presented by Dr. Mostafa El Toubi, Head of the Research Team on Moroccan Manuscript Heritage and Head of Arabic Language Division, Faculty of Arts and Human Sciences, Ibn Zahr University in Agadir, Morocco, with an introduction to the topic by Mahmoud Zaki, the Library's Manuscripts Librarian.
The event will be conducted online via Microsoft Teams.
Date: 28 February 2021
Time: 6:00 – 8:00 PM
Language: Arabic
Target Audience: Researchers, students and the general public
Seats are limited, please click the button below to register.