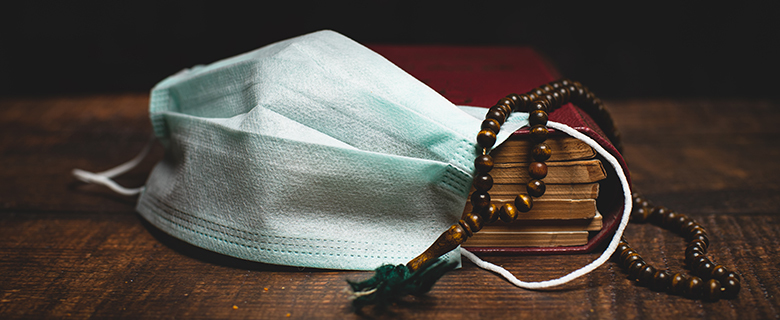 In this lecture, authors Dr. Abdulaziz Al-Edrissy and Dr. Abdulaziz Alkhellany discuss the published manuscript they both edited, Torfat llnojabaa bedalil almanei min ard altaun and alwabaa [The Smart Guide on Proofs of Prohibiting Entering Plague-Stricken Land and Avoiding Plague Infection], written by jurist Ahmad Al-Qanony, who died in 1939. The lecture includes an introduction to the author and the rules of quarantine in Islamic Jurisprudence.
The event will be conducted online via Microsoft Teams.
Date: 8 April 2021
Time: 4:00 – 5:30 PM
Language: Arabic
Target Audience: General public
Seats are limited, please click the button below to register.