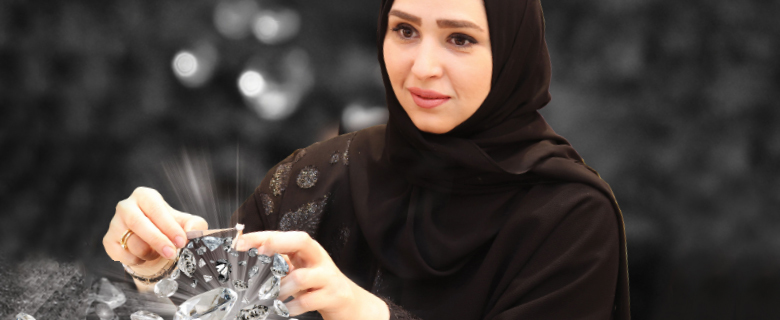 Join us as jewelry designer Einas Mohammad tells us about the origin of diamonds and how they are extracted from the ground, as well as the countries most famous for diamonds. The lecture will include tips from designers on how to buy or choose diamonds, and will be followed by a discussion session with specialists in the field.
Panelists include:
Yousuf Saad Al-Suwaidi, Director of the Department of Consumer Protection and Commercial Fraud.
Ibtehaj Mohammed Al Ahmadani, Board Member of Qatar Chamber of Commerce and Vice-Chairperson of Al Ahmadani Group
Ammar Al Kurdi, President of the Arab League for Measurement and Calibration of the GCC Countries and CEO Zabarjad and Diamond
Dr. Sohair Wastawy, Executive Director of the Library
The discussion will be moderated by Asma Al-Hammadi, Al Jazeera TV presenter.
Date: 21 September 2019
Time: 1:00 – 2:30 PM
Language: Arabic and English
Target Audience: Adults
Seats are limited, please click the button below to register.