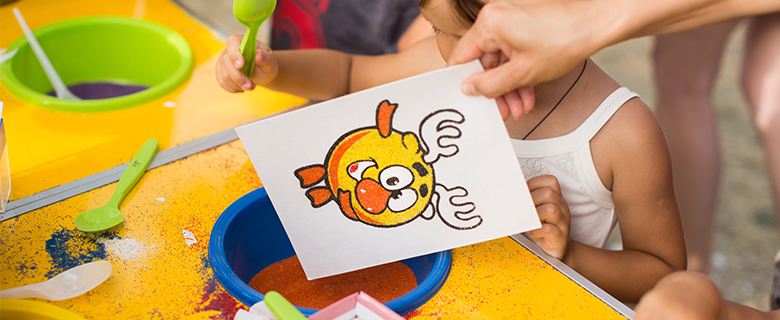 Use colored sand to create beautiful textured art pieces. This is a great opportunity for children to explore their creative side in a fun environment.
Date: 19 March 2019
Time: 4:30 - 5:30 PM
Language: Arabic and English
Target Audience: 8-11 years old
Seats are limited. To register, please click the below button.