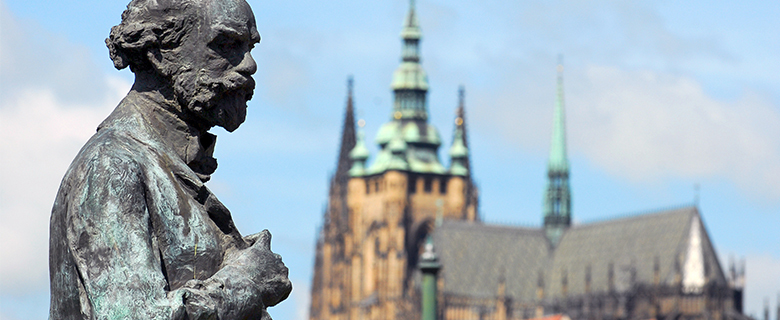 Longing for home is projected in many great works of classical music. One of the most prominent examples is Symphony No. 9, "From the New World," by Czech composer Antonin Dvorak, which was created during his three-year residency in New York from 1892 to 1895. The music references Native American and African-American melodies, but also shows strong links to Czech traditional music. Thus, the symphony is a powerful testament of Dvorak's feelings abroad that ranged from excitement about the "New World" to homesickness for his home country.
Come and join us for an educational screening of Dvorak's Symphony No. 9, played by the Berlin Philharmonic under Claudio Abbado. The first part of the screening will introduce you to the symphony, followed by a complete performance of the piece.
Watch this concert and many other recorded performances for free through your Library membership card on Naxos Video Library.
Date: 19 August 2019
Time: 4:00 – 6:00 PM
Language: English
Target Audience: General public
Seats are limited, please click the button below to register.