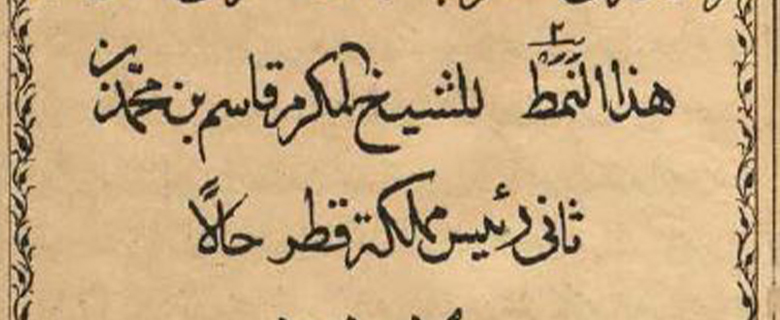 The lecture will highlight the contributions of Sheikh Jassim, the Founder of Qatar, in supporting students and education. It will also highlight his correspondent with other Islamic scholars. In the lecture, Walid Abdulwahed, the Heritage Library's research officer, will present books and manuscripts from our collection that show Sheikh Jassim's support and interests.
The lecture will be conducted online via Microsoft Teams.
Date: 14 December 2020
Time: 12:00 – 1:00 PM
Language: Arabic
Target Audience: General public
Seats are limited, please click the button below to register.