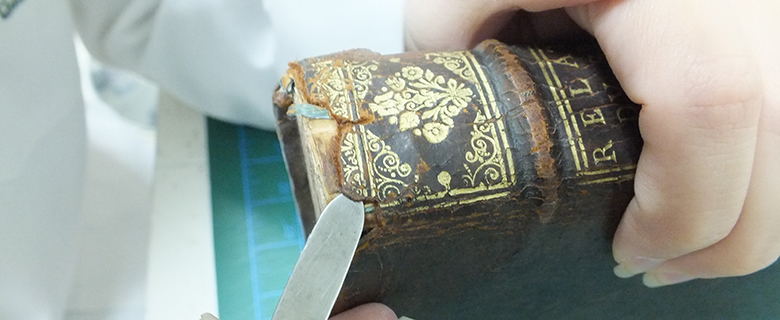 We are pleased to invite all paper and book conservators and conservation technicians from libraries, cultural institutions and museums in Qatar and the Arab world to this 5-day hands-on training conducted by Mireille Porterie, Owner of L'Atelierre Association for Bookbinding and Restoration.
The training is free of charge and is part of the 2018 - 2019 annual plan for the IFLA/PAC Regional Center for Arab Countries and the Middle East at the Library.
This event is by-invitation-only.
Program*
• How to reinforce stitching (or sewing)
• The various possibilities to stiffen the spine: with
Japanese paper, linen paper, cloth, the underside of leather, parchment
• How to reinforce or restore headbands
• How to restore the hollow back
• How to dye Japanese papers
• How to reinforce or restore headcaps, corners, book-edges, and inner hinges
• How to retouch colors
* The program will vary depending on the nature of the documents to be restored.
Date: 14 - 18 April 2019
Time: 8:00 AM - 2:30 PM
Language: English
Target Audience: book conservators and conservation technicians