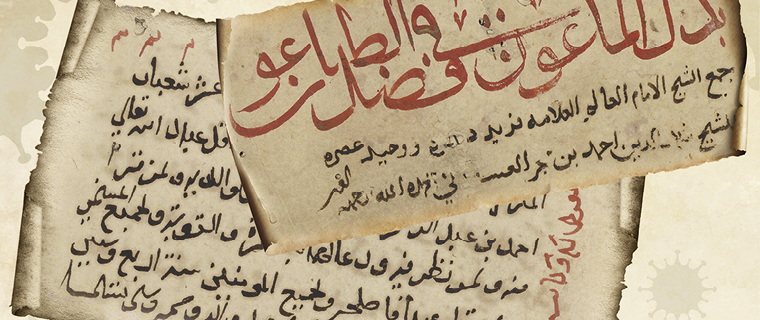 COVID-19 is not the first pandemic to overrun the world. In fact, human history has witnessed many outbreaks of plagues and health and environmental crises. The most famous of these is the Black Death, known by Arab and Muslim scholars as the "Black Plague" or "Sweeping Plague."
In this session, Mahmoud Zaki, the Library's Manuscript Librarian, will read extracts about plagues and pandemics from the writings of Arab and Muslim scholars.
This is the seventh in a series of lectures and talks providing readings of rare historical works from our Heritage Library's collection of manuscripts. The series is a great opportunity to explore the rich collection and its masterworks, along with the Heritage Library's digital and virtual services.
The event will be conducted online via Microsoft Teams. The link to the session will be sent to users one day earlier.
Date: 28 November 2020
Time: 6:00 – 7:00 PM
Language: Arabic
Target Audience: General public
Seats are limited, please click the button below to register.