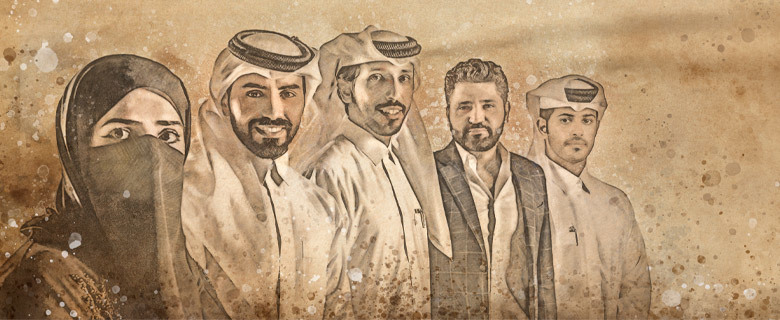 Qatar National Library is pleased to present the poetry night 'For the Love of Qatar.' Distinguished poets Mohamad Yasin, Zainab Almahmood, Nasser Al-Wobair and Hamad Al-Braidi will recite poems in the Faseeh and Nabatiyeh poetry traditions. The evening is moderated by the creative presenter Saoud Al-Maadeed.
Date: 15 December 2018
Time: 5:30 – 7:30 PM
Language: Arabic
Target Audience: General public
Seats are limited. To register, please click the button below.