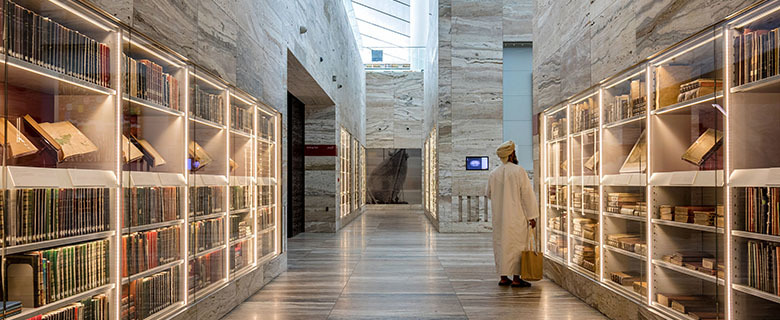 To mark World Heritage Day 18 April, the Heritage Library, in cooperation with the Qatari Literature Initiative, will host a webinar on "The Local Community's Role in Heritage Preservation." The webinar will highlight the contributions of institutions, including libraries and museums, and individuals' passion for personal curation to the preservation of documentary heritage.
The webinar's inauguration will feature a keynote speech by HE Dr. Hamad Bin Abdulaziz Al-Kawari, Minister of State, Qatar and President of Qatar National Library.
Speakers will include:
The webinar will be moderated by Ikhlas Ahmed, Tours and Exhibitions Officer at the Heritage Library.
The event will be conducted online via Microsoft Teams.
Date: 18 April 2021
Time: 9:00 – 10:00 PM
Language: Arabic
Target Audience: Adults
Seats are limited, please click the button below to register.