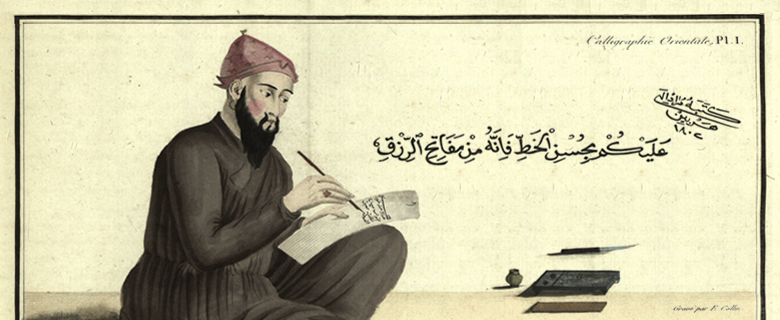 This display of 18 unique calligraphic works from the Heritage Collection explores a range of styles, from the first uses of Kufic script, Thuluth, Maghribi, Sudani script and many more. It includes one of the earliest surviving fragments of the Qur'an on parchment, a rare example of Andalusian calligraphic work, tools used by calligraphers, and objects from around the world demonstrating the creativity and diversity of this Islamic art form.
Date: 7 November - 30 December 2021
Time: During the Library's open hours
Language: English and Arabic
Target Audience: General public
This is an open event; RSVP is not required
Kindly note that all participants should be fully vaccinated with Covid-19 vaccine.