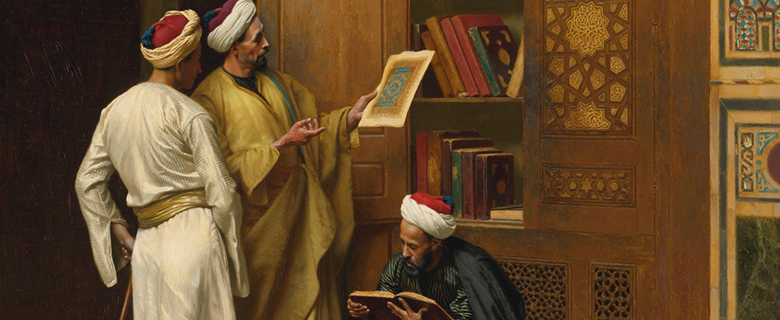 In this lecture, Mohammed Yaser Shahin, Researcher at the Center of Islamic Research in Turkey, will discuss and comment on the notable manuscript titled Risala Fi Tabaqat Al-Mujtahideen [Treatise on the Classes of Pioneering Islamic Jurists and Scholars], by leading Ottoman scholar Ahmed Şemseddin Kemalpaşazade, known in the Arabic world as Ahmad ibn Souleiman Ibn Kamal Pacha (d. 940 AH/1534 CE).
This is the fifth in a series of lectures and talks providing readings of rare historical works from our Heritage Library's collection of manuscripts. The series is a great opportunity to explore the rich collection and its masterworks, along with the Heritage Library's digital and virtual services.
Date: 28 December 2020
Time: 2:00 – 4:00 PM
Language: Arabic
Target Audience: General public
Seats are limited, please click the button below to register.