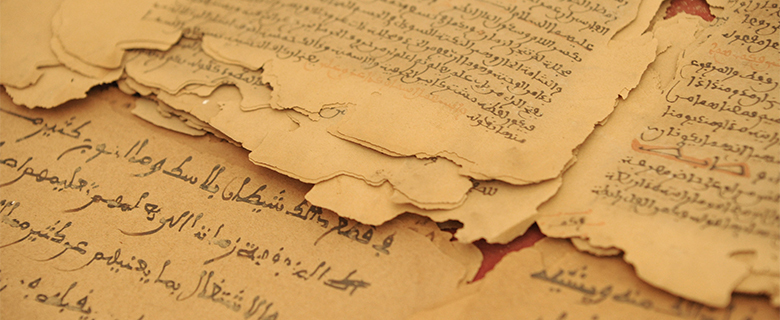 preserving-documentary-heritage-in-the-arab-region_conference-program_ara_final.pdf (333 KB)UNESCO and the Library are organizing a regional conference, "Supporting Documentary Heritage Preservation in the Arab Region," on 1 – 2 December 2019. The conference aims to strengthen collaboration between memory institutions and conservation practitioners in the region and to present the findings of the Library and UNESCO survey on documentary heritage in the Arab region conducted in May 2019.
The two-day conference will feature panel discussions and roundtables between regional experts, directors of national libraries, conservators and international organizations to present best practices on preservation and conservation and highlight initiatives and strategies to preserve and promote documentary heritage throughout the region. IFLA President Christine Mackenzie will give a keynote speech during the conference.
The conference will also be an opportunity to present the main objectives of the Library-UNESCO joint project and upcoming plans as part of this partnership, including awareness-raising and capacity-building opportunities. We will also discuss the present and future plans of the IFLA PAC regional center at the Library. This conference will help strengthen professional networks working to ensure protection, preservation and promotion of documentary heritage in the Middle East and North Africa. Click here to view the conference program.
For more information, please contact Maria Njeim (m.njeim@unesco.org) and Maxim Nasra (mnasra@qnl.qa)
Date: 1 – 2 December 2019
Time: 9:00 AM – 5:00 PM
Language: Arabic and English
Target Audience: Heritage preservation and conservation specialists and anyone interested in the field
Seats are limited, please click the button below to register.