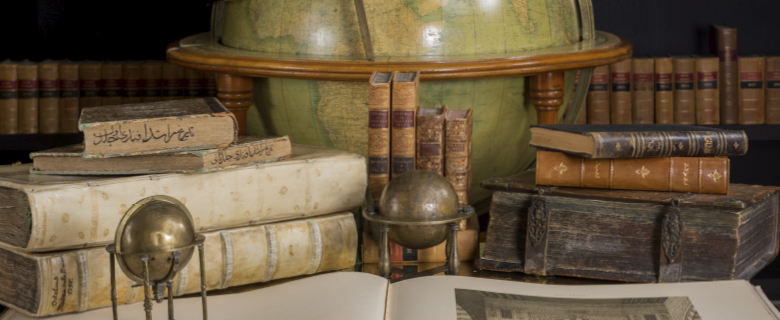 In this online lecture, we host Dr. Ahmed Shawki Binebine, Director of the Royal Library, Morocco, and Professor of Libraries and Manuscript Studies at Mohammed V University in Rabat.
Professor Binebine will discuss an important issue related to scientific research, academic development and beyond. Several studies have shown that a large percentage of university students in the Arab world never set foot in libraries during the years of their study, instead contenting themselves with courses and notes.
When these students pursued postgraduate studies, they found it difficult to put libraries and research methods to optimal use, despite the enormous importance of libraries to university study. In this regard, one researcher said, "University education is nothing but a key to unlock the doors of libraries."
Professor Binebine will begin the lecture with a discussion of the fundamentals of scientific research established by Islamic civilization and the history of scholarship and education. Then he will highlight the roles played by private and public libraries in scholarly and cultural life. He will then focus on the role of libraries and information resources in the formation of the creative researcher, particularly, but not limited to, the fields of Islamic studies and humanities, and in areas related to history, heritage texts and manuscripts.
Dr. Moez Al-Dridi, the Library's Senior Archivist, will comment on the lecture, which will be moderated by Mahmoud Zaki, the Library's Manuscript Specialist.
The event will be conducted online via Microsoft Teams.
Date: 28 October 2020
Time: 12:30 – 2:30 PM
Language: Arabic
Target Audience: Researchers, students and the general public
Seats are limited, please click the button below to register.