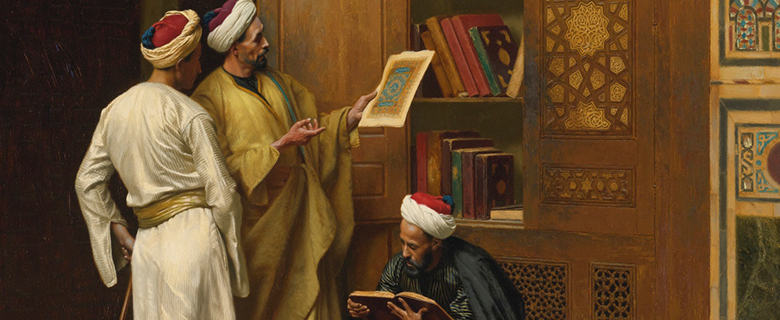 We are sorry to inform you that due to unforeseen circumstances, the "Readings From Our Manuscript Collection: Treatise On Classes of Al-Mujtahideen, by Ibn Kamal Pacha" event scheduled for 18 October 2020 has been canceled. We apologize for any inconvenience.
This is the fifth in a series of lectures and talks providing readings of rare historical works from our Heritage Library's collection of manuscripts. The series is a great opportunity to explore the rich collection and its masterworks, along with the Heritage Library's digital and virtual services.
This lecture will discuss and comment on the notable manuscript titled Risala Fi Tabaqat Al-Mujtahideen [Treatise on the Classes of Pioneering Islamic Jurists and Scholars], by leading Ottoman scholar Ahmed Şemseddin Kemalpaşazade, known in the Arabic world as Ahmad ibn Souleiman Ibn Kamal Pacha (died 940 AH/1534 CE).
The lecture will be delivered by our guest lecturer, Mohammed Yaser Shahin, Researcher at the Center of Islamic Research in Turkey. Mahmoud Zaki, the Library's Manuscript Librarian, will moderate the session.
Date: 18 October 2020
Time: 2:00 – 4:00 PM
Language: Arabic
Target Audience: General public