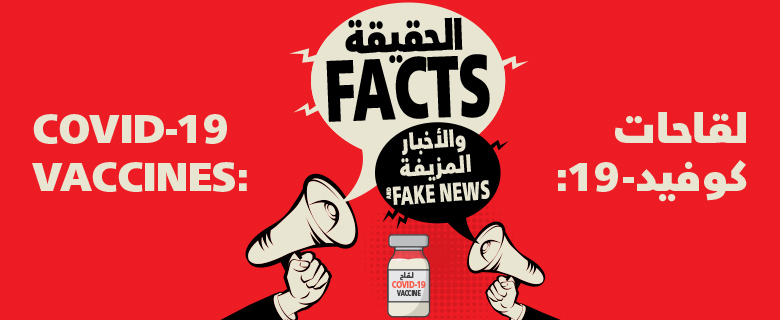 These days, the news seems split between medical facts and fake news! Where can we get authentic news and medical facts? In this event, we will host Dr. Muna Al Maslamani, Medical Director of the Communicable Disease Center at Hamad General Hospital, Hamad Medical Corporation, will discuss the reality of the fake news regarding COVID-19 and how to seek real news from official sources. The event will be conducted online via Microsoft Teams.
Date: 30 January 2021
Time: 11:00 AM - 12:00 PM
Language: Arabic
Target Audience: General public
Seats are limited, please click the button below to register.