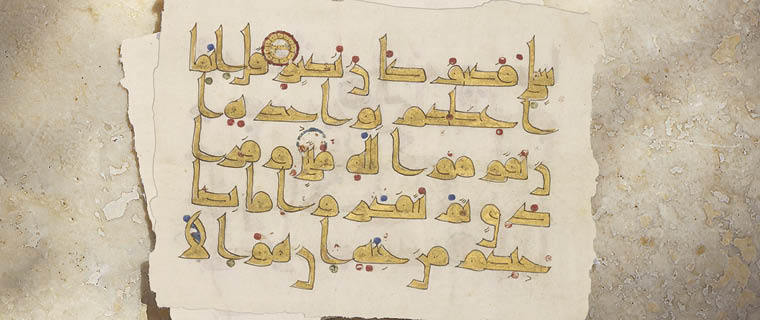 Throughout history, Muslims have devoted an abundance of care and attention to serving their First Book in both its content (the very text of the Qur'an) and physical form (the Mus'haf; which was and still is handwritten, produced in manuscript form, and later in printed or digital formats).
This lecture, held in the month of Ramadan in which the Qur'an was revealed and as part of the Library's celebration of Doha as the 2021 Capital of the Islamic Culture, will discuss the history of writing the Qur'an, its art, and the development of its writing and production.
The seminar has two parts. In the first part, Ibrahim bin Yousef Al Fakhro, a Qatari researcher and art collector particularly interested in Qur'anic manuscripts, will highlight the scripts, illumination and other book arts used in the manuscripts of the Qur'an. He will highlight examples from his collection of Qur'anic manuscripts in Doha. Many of his collections have been displayed in special exhibitions. He also published a book and an illustrated catalog on the topic, Journey of Arabic Calligraphy in the Context of the Noble Qur'an.
In the second part, Mahmoud Zaki, the Library's Manuscript Librarian, will speak about the general traditions of scribing and producing Qur'ans, and relevant codicology topics including material, ink and book arts through a practical study of precious and rare Qur'anic manuscripts preserved in the Heritage Library. The collection represents various parts of the Islamic world and its eras from Arabia to Africa, and from China to Andalus (Muslim Spain in the medieval period).
The event will be conducted online via Microsoft Teams.
Date: 1 May 2021
Time: 9:00 – 10:30 PM
Language: Arabic
Target Audience: General public
Seats are limited, please click the button below to register.