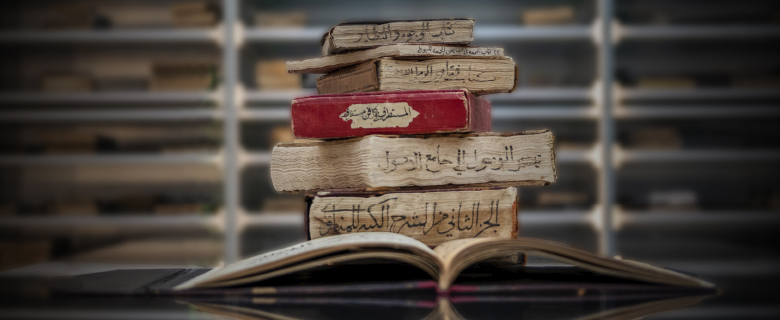 How do you search for a manuscript? How do you choose the correct historical manuscript for study or publishing? These are initial questions that come to the minds of students or researchers who embark on their journey of dealing with Islamic-Arabic manuscripts, either for editing and publishing, studying them physically (codicology and paleography) or artistically (arts of the book), or other disciplines of scholarship. General intellectuals interested in history, classical texts and intellectual heritage, and those who want to read primary sources in their original witnesses might be interested in the same questions.
If you have such questions, join our Library's manuscript specialist, Mahmoud Zaki, in this practical workshop organized by the Heritage Library on the occasion of Arab Library Day. This workshop is to answer questions about how to search and find manuscripts, assisting Arabic text editors and junior and intermediate researchers dealing with Islamic manuscripts by shedding light on the guidelines, process, resources and tools that can help them find manuscripts in Qatar National Library and other manuscript collections around the world.
The event is in Arabic with interpretation in English.
The Zoom link will be sent prior to the event via the participants' registered email. Registration and the waiting list close one day before the event.
The event will be conducted online via Zoom.
Date: 10 March 2021
Time: 6:00 – 7:30 PM
Language: Arabic and English
Target Audience: Researchers, students and the general public
Seats are limited, please click the button below to register.