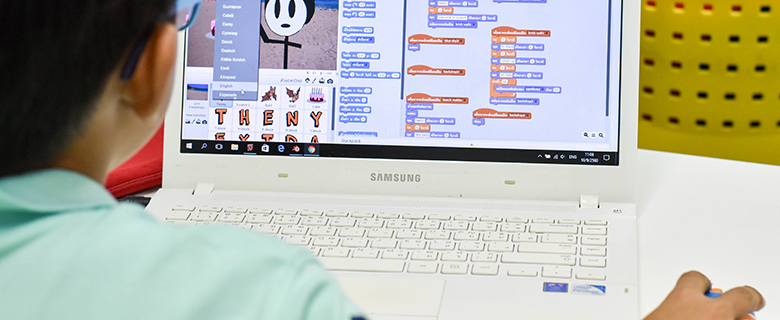 Creative Coding is a four-session workshop for young adults to learn how to design and code with Scratch, a block-based visual programming language that's perfect for beginners.
Date: 30 August 2019
Time: 4:30 – 6:30 PM
Language: Arabic and English
Target Audience: Young adults ages 12 – 18
Seats are limited. Please click the button below to register.