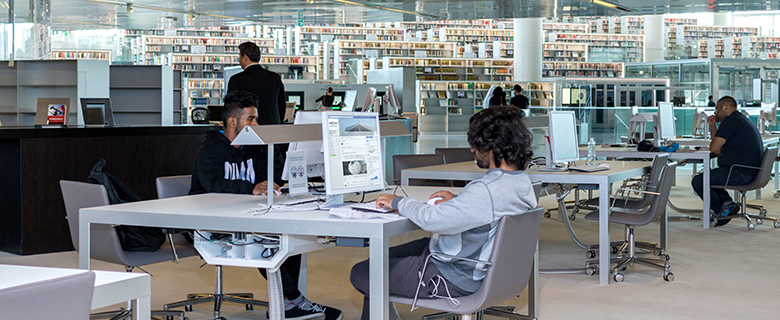 Are you a new Library member or just haven't visited us in a while? Join us for an introductory session about Library membership. You'll hear about your benefits and responsibilities as a member, get information about our borrowing policies and how to use our self-borrowing stations, and learn how to find books and other resources in our collections. Sign up and start getting the most out of your membership! The event will be conducted online via Microsoft Teams.
Date: 8 March 2021
Time: 4:00 – 5:00 PM
Language: Arabic
Target Audience: General public
Seats are limited, please click the button below to register.