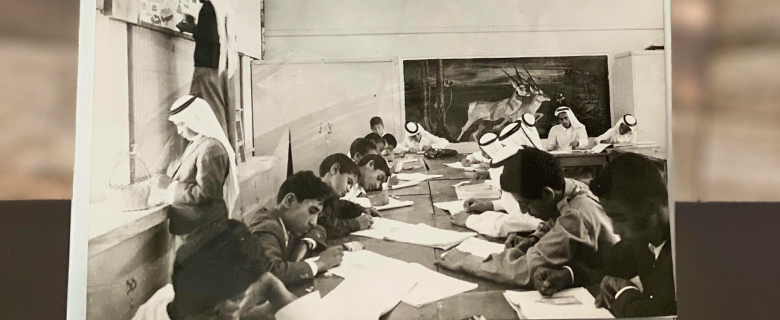 The Heritage Library, in cooperation with the Wijdan Cultural Center, is organizing a virtual lecture entitled Pioneers of Education in the State of Qatar: Highlights on Education Milestones During 1890-1957.
The lecture, delivered by Khaled Al-Maadid, Deputy Director General of Wijdan Center and moderted by Ikhlas Ahmed, Tours and Exhibitions Officer at the Heritage Library, will highlight important milestones in building the education system in the State of Qatar during different periods before and after the discovery of oil.
The lecture will outline the importance of non-official education schools, highlighting the names of pioneers of the most famous Katateeb (community centers for teaching Quran and basic Islamic studies) since the era of Sheikh Jassim bin Muhammad Al Thani (Founder of the State of Qatar), and expounding their role in spreading education among the people of Qatar up to the semi-formal education stage and establishing the first school for boys and girls.
The event will be conducted online via Microsoft Teams.
Date: 7 December 2020
Time: 3:30 – 4:30 PM
Language: Arabic
Target Audience: General public
Seats are limited, please click the button below to register.