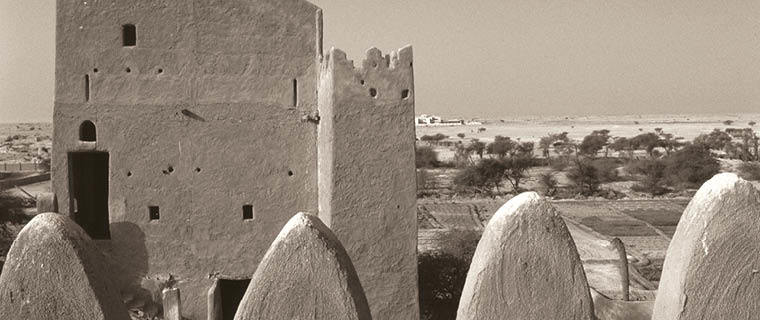 Qatar National Library is proud to organize the Gulf Architecture Conference and Exhibition in collaboration with Liverpool University's School of Architecture, Qatar University's Department of Architecture and Urban Planning, and Ibrahim Jaidah, CEO and Chief Architect, Arab Engineering Bureau.
The Gulf Architecture Exhibition and Conference promote a broader understanding of architecture as an important aspect of our region's identity and heritage. Traditional architecture is one of the most important aspects of a nation's heritage and material culture and a physical manifestation of its cultural identity.
Click here to view the Conference Program.
To learn more about the Gulf Architecture Project, click here.
Thursday, 10 October
5:00 – 7:00 PM: Opening of the exhibition, keynote talk and panel discussion (in Special Events Area)
Friday, 11 October
4:00 – 7:00 PM Conference opening, panels 1 – 2
Saturday, 12 October
9:00 AM – 5:00 PM: Panels 3 – 6
Sunday, 13 October
9:00 AM – 5:00 PM: Panels 7 – 9
Conference Date: 10 - 13 October 2019
Exhibition Date: 11 - 31 October, during the Library's opening hours
Language: Arabic and English
Target Audience: Researchers, academics, architects, students and the general public
This is an open event; RSVP is not required